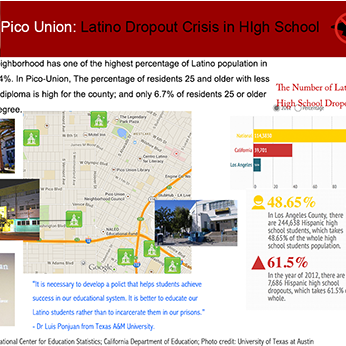 A new Pico-Union with promise for teenagers
According to the statistics from the U.S. Census Bureau, Pico-Union was one of the most populous neighborhoods in L.A. County with the fourth lowest median household income. Two public high schools served the neighborhood; and it was far than enough for the population base.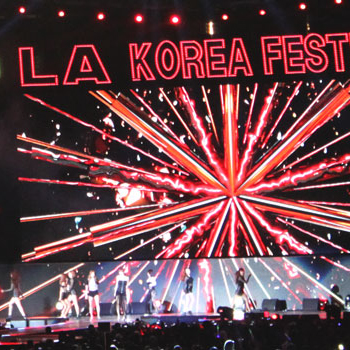 K-pop craze in L.A
It was three o'clock on a Saturday in April, four hours before show time and already thousands of K-pop fans had flooded the grounds outside the Los Angeles Memorial Coliseum, where performances will be given from the South Korea's biggest pop groups—2PM, SHINee, CNBlue, INFINITE, Girl's Day and Sistar.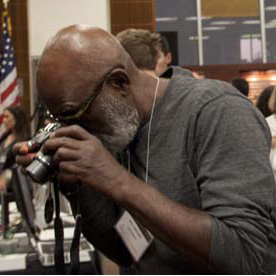 By Allen Tian
Bill Gomez just finished the design of a master cylinder cover for motorcycle ordered by a customer. He imported the digital STL file (a STL file is a typical file format widely used for rapid prototyping and computer manufacturing) to the computer, then with a simple click of the "begin" button, the Alaris 3D printer, which was as big as a Cannon D530 printer, begun to work.
This made-in-Israel machine is the magic tool that helped Gomez to fulfill his job everyday. As the operations manager of South Bay Model in City of Gardena, Gomez's daily job is to help customers design and create prototypes. The customers vary, mostly were toy factory, film studios or ordinary people with particular request of the subjects.
The reason why customers choose South Bay Model to "print" their products is because they can save money. For example, a prototype of Hulk, which is 6 inches tall, costs about $500 to print. It sounds expensive. But the fact here is that if an unsuccessful prototype goes mass production, what customers have to pay is not just $500, but probably thousands of dollars.
Another reason draws people here is that 3D printers are almost omnipotent. "We can produce almost everything with a 3D printer, theoretically." Gomez said.
The theory of the 3D printing is simple. It uses an additive process, where sequential layers of materials are laid down in different shapes. It is a process of adding parts to the subject, while the traditional machining way is to remove or cut parts.
So technically, everything can be printed. But one of the biggest challenges now scientists face is that it's difficult to print large-scale subjects, like a tank, a ship, or a plane. However, the technology is advancing as time goes by.
Behrokh Khoshnevis, professor of Viterbi School of University of Southern California has invented a new technic enhancing the power of 3D printing. It's called Counter Crafting, which enables 3D printers to print super big subjects, like houses. It has been realized. Several weeks ago, 10 houses were printed by 3D printers within 24 hours in Shanghai, China.
The first 3D printer was invented by Chuck Hull In 1984. But it was not until the 2010s did this technology become a hot market spot. The factor restraining the technology from rocketing is its high price at the beginning. Even the price of the 3D printer drops now, CFOs of any companies still have to have a second thought if they wants to buy one. A 17×15×14 inches Alaris 3D printer costs about $46,000, and a bigger Eden350 is around $100,000.
In South Bay Model's archive, various models are exhibited, including batman, superman, Thor, spacecraft and so forth. Each model is exquisitely printed, as the teeth of the figure could be clearly recognized.
"Everything is customized," Gomez said, "Before the product goes mass production, we produce one prototype for the customer. It's like an experiment. If it works well, then mass-produce it. If not, we can make another one until the customer is satisfied."
Most of the businesses of the company are now done online. Normally, customers send emails to communicate with the company about what they want to print. The company replies a quote, if the customers are happy with it, a digital model will be sent to them afterwards, when customers confirm it, the model will be printed.
The speed of the 3D printer exemplified the real efficiency. Take the master cylinder cover as an example. After importing the file to the computer, the machine takes over everything. All Gomez had to do is to take a rest, then wash the finished piece. The whole process took less then 2 hours. "If a model is bigger and more complicated, it could take longer. We used to print a skull trophy as big as a basketball, it took us two days to print." Gomez said.
But most of the orders the company receives can be printed within one day. This greatly saves customers' time.
The 3D printing technology is powerful, but still has limitations. As science advances, 3D printing technology will absolutely be applied to more and more aspects of life. From daily commodities, to industrial products, to weapons and even to biometrical products, everything will be possible. For people like Gomez who has utilized 3D printing technology to create things, they not only see this progress, they are part of it.