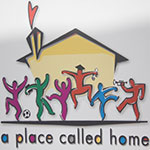 A Place Called Home
A non-profit organization that helps underprivileged kids ages 8-21 years old in South L.A. APCH prides itself on being a "safe heaven" for children.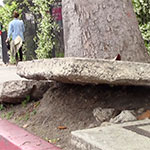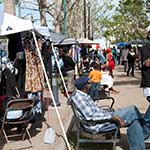 Reviving Leimert Park: the people street petition
Leimert Park is the African American cultural center of Los Angeles. Residents and community leaders are reviving the neighborhood and are petition the city to make 43rd and Degnan a people street.
By Wan Xu
In Hollywood, Monique Sowinski has found new way to restock her fridge, thanks to a new application. Working long hours, she rarely has the time and energy to grocery shop during the week. But now, she can purchase whatever she needs online and get her order in about an hour.
"The app is really easy to use," said Sowinski. "I just ordered like $40 worth of groceries. They even called when I asked for whole mushrooms but they only had sliced. It arrived fairly quickly and with no extra delivery charge," she said.
The app is called Instacart Instacart, a new player in the Los Angeles grocery delivery market. Residents are able to assemble orders from multiple stores – currently Whole Foods, Ralph's and Costco - with detailed menus on Instacart's website or app. The service started in L.A. April 3, after a high volume of requests from users, said Instacart City Launcher Maxx Freedman. Companies like Google and Amazon are also offering same-day grocery delivery services to certain L.A. neighborhoods, and credit the city's dense population to the service's success.
Online grocery services generated more than $6 billion in sales last year, which represented a tiny fraction of the $1 trillion grocery market, according to Forrester Research. It is expected to grow at a compounded annual growth rate of 9.5% and reach $9.47 billion in 2017, with 2,147 industry participants in the U.S.
"What we've seen for our studies is that in the grocery industry, breaking model would be flat over the next ten years, and most of the growth it happens would come from online grocery," said Greg Robinson, Vice President of Texas-based Brookshire's Food & Pharmacy and a current student at the University of Southern California's Food Industry Management (FIM) Program. "We expect the growth rate to move closer to 4 to 5, maybe even to 6 percent in the next decade."
Shopping lists are sent via smartphone to 60 independent personal shoppers citywide, who buy products like any other customer and deliver orders in their own vehicles. The list categorizes items with pictures, making it easier for shoppers to find them in the store.
"Customers can also leave us notes for special needs," said personal shopper Brett Johnson. "Whole Foods has hot food bars, so customers can say 'hey can you get me some chunk of turkey or potatoes or something?' That won't be on our webpage, but they can fill that in."
Instacart typically charges $3.99 for two-hour deliveries and $14.99 for one-hour deliveries, on a $10 minimum order. For a $99 annual fee, customers enjoy free deliveries on all orders of $35 or more. Instacart City Launcher Maxx Freedman said L.A. is in need of this type of service, and business is taking off.
"LA is very spread out and everybody has a car. It makes commuting difficult for people," he said. "We're really planning on the fact that people do not want to travel at peak times, wait in lines, and want to save time for themselves."
According to Freedman, Instacart sees at least a 10 percent increase in customers every week.
E-commerce behemoth Amazon is another young player for LA. Its own grocery delivery brand, Amazon Fresh, a $299-a-year service, arrived last June after a seven years' test in its hometown, Seattle. Customers can place an order by 10 a.m. and have it by dinner, or by 10 p.m. and have it by breakfast.
"Everything comes very well protected and packaged," said David Ullman from Woodland Hills, whose family has been using Amazon Fresh for several months after trying the free 30-day trial. "We still compare the prices and have found most everything is very comparable to the local stores."
While Amazon's service might look expensive at first glance, on average, people pay $5.75 for grocery orders once a week, and less if they purchase more often. Most people probably spend close to that amount on gas, and wear and tear on their driving to-and-from the grocery store during the year.
Amazon recently smartened up the shopping experience by offering a new accessory, Dash, for free to a limited number of Fresh users. The Wi-Fi wand includes a barcode scanner and a microphone for voice search, making it quick and easy for users to add items to a shopping list.
Jim Lee, Adjunct Professor of USC Food Industry Management (FIM) Program, said Amazon Fresh has a "very competitive price."
"They set their own prices, which are not based on an existing supermarket. That's a good decision, because it has to be affordable if you're going to appeal to a broader segment of the market," he said.
However, smaller private stores such as Yummy.com have been satisfying local demands for twelve years, with more than 20,000 online orders per month. Apart from a complete selection of groceries, customers also enjoy a unique 30-minute delivery promise as long as they buy $17.50 worth of items.
"Because we fulfill orders immediately, our fulfillment locations, which stock all of the groceries we sell, must be close to our customers," said Barnaby Montgomery, co-founder and CEO of Yummy.com. "We operate four locations in Los Angeles, and we are in the process of opening a 5th later this year."
Delivery food services are also capitalizing on the growing trend of having food delivered straight from local farms.
"Local products are growing even faster than organic products," said Lee. "Groceries are perishable. There's a large part of the population who like to see the freshness."
In the L.A. area, Sustainable Produce Urban Delivery (SPUD.com) and FarmBox are alternative choices for people who find it hard to visit a farmer's market regularly. Fresh produce is delivered weekly in boxes, but customers can customize orders by changing the quantities of each item or substituting for another item.
Robinson thought it would be harder for these food box companies to catch up.
"Because they deliver only a few items. While Instacart and Amazon deliver everything that's in the store to you at any time," he said.
Some Southern California conventional supermarkets are also competing in the online arena.Safeway Inc., parent company of Vons and Pavilions, has a well-established program and is ranked the third best online retailer nationwide, ahead of Amazon Fresh, in a research by Wells Fargo Securities and Fluid Inc.
By looking through their loyalty card history, users can reorder what they once bought in the store. They are also able to attach notes to their orders - "pick the juiciest tomatoes," for example. But orders must be placed by 8:30 am, and there is a $49 minimum order amount.
Health food chain Wholes Foods is experimenting with ordering online and picking up in store. "Some of those value-added businesses out there are very interesting, you can pick your ingredients and they'll prepare it and bring it," Whole Foods co-CEO Walter Robb said at an April conference.
But rather than build a delivery service itself, the grocer prefers partnering with, or even acquiring a third party company, that has a strong business model. Robb said he recently had a group of MBA students map out the "whole ecosystem" of online grocery delivery companies to determine which one has real "stickiness."
Big chains like Ralph's, Food 4 Less, Albertson and Trader Joe's are also testing the online ordering industry. At the moment, Trader Joe's only has options to "buy online, pickup in store" for deli and bakery, and hasn't promoted any real online services yet. Robinson said part of the hesitancy is that profit margins of the grocery industry are already "razor thin."
"Every time you add a layer, it cuts the profit margins. There're not a lot of customers who want to take price increase to be able to get that extra service," he said. In 2012, grocers made 1.5 percent profits online; since 1984, the margin has dipped below one percent at least eight times and never reached two percent.
The bankruptcy of high-profile grocery business Webvan at the end of the dotcom boom in the early 2000s also leaves a sour taste for grocery companies thinking of online delivery. Webvan, which promised 30-minute delivery, spent far more money than its sales growth building infrastructures and buying fleets of delivery trucks nationwide.
But Lee thinks home delivery is much more appealing today. "People want more convenience, and they have more access."
Delivery companies now have high-speed Internet in nearly every home, mobile devices in nearly every consumer's hand and software that can plan delivery routes and predict customer orders.
"I think it's an amazing service for people who work really long hours a day," said Hollywood resident Veronique Assouline. "You avoid the stress of doing errands when you don't have time to do it, and you're avoiding hours to go, to pick, and to come back. If you're making a good amount of money an hour, I think it's worth it."
However, experts point out that there's a still low consumer adoption to buy groceries online. An A.T. Kearney research showed that 73 percent of food consumers said they are happy with shopping in stores and not seeing the added value of buying food online.
"I like to pick out what I want. I'm a creature of habit," said Hollywood resident Judy Swatt. "I'm not comfortable with a random person getting my food. If I was sick and I couldn't go to the market and shop, I would do that. But as long as I'm able bodied, I'd rather do it myself."
Lee said for every online retailer, it's always a concern how to earn and maintain trust from their customers or potential customers. In addition to a safe food supply, they have to ensure how products are packaged and demonstrate their workers are reliable and trustworthy. "Because it's just the way people think today."
"I guess I have to try it once to know whether I want to try it in the future or not," said L.A. resident Joe Briseno. "If I order groceries, I want to make sure they're right and usable. If they bring something that's not good or bad, then I'll never use the service again."