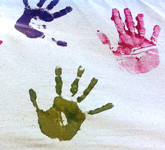 Fighting the Genocide in Congo
More than four hundred participants gathered on Sunday at the Pan Pacific Park Recreational Center for the Annual Walk to End Genocide organized by the Jewish World Watch to oppose the violence in Congo and Sudan.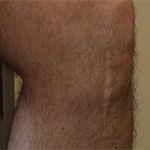 Arthroscopy: Saving one knee at a time
Arthroscopic knee surgery is a minimally invasive procedure where a surgeon makes two tiny incisions on the patient's knee and inserts an arthroscope which has a camera attached to examine the joint.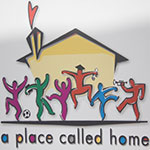 By Isaac Moody
Slavery exists today and occurs everyday throughout the city of Los Angeles. Sex trafficking may even exist in your neighborhood or community.
Most Californians, specifically residents of South Los Angeles may find it hard to believe that slavery still exists, and may even occur in their own communities. Child sex trafficking has targeted young girls now more than ever.
Child sex trafficking is defined as the forced sex labor of a minor. Pimps are targeting young girls in south LA neighborhoods, even though it is already illegal.
Under the US Department of Justice statute of child exploitation and obscenity, federal law prohibits the "prostitution of children, both with respect to individuals who offer children for sex in exchange for money or other considerations and with respect to individuals who would pay to have sex with a child."
The Polaris Project, a nonprofit that combats sex trafficking locally, nationally and internationally, finds that sex traffickers frequently target vulnerable people with histories of physical abuse. They then use violence, threats, lies, false promises, debt bondage or other forms of control and manipulation to keep victims trapped in the sex industry.
Outlining several ways that young girls are abducted into the system of sexual exploitation sparks concerns for city officials.
"When girls as young as 12 are bought and sold on our streets, it's time to take a stand," urged by Mark Ridley Thomas, a Los Angeles County Supervisor of the second district. He co-sponsored and organized the march last month, along with Mayor Eric Garcetti to bring awareness to the issue, which he said occurs east of the Valley and south of Downtown, as well as district 8, which spans through districts of South LA, Crenshaw and Exposition Park.
Hundreds of marchers, from young children to community activists made their way down Western Avenue chanting, "Our children are not for sale," sending a message to pimps. Both officials urged that it is a public issue and that it affects everyone.
Rachel Thomas, a former runaway, survivor of sex trafficking and advocate for the Commercial Sexual Exploitation of Children project (CSEC) says, "If I or my parents had gone to a community meeting, that would have helped me."
The intersection between Western Avenue and Slauson Avenue is a busy thoroughfare by day, and by night it turns into one of the city's main prostitution hotspots.
"We want to say to those who are in the business of exploitation, you can't hide," said Ridley-Thomas. "We're here to expose you for who you are and what you are. This is statutory rape."
The county supervisor was talking about pimps and johns, the two main dealers that keep young girls away from their prior lives by isolating them and placing them in bondage.
Western Avenue is one of the main locations in Los Angeles where children are being bought, sold and purchased by men that abuse them in nearby motels or car lots. In the United States, it is estimated that over 100,000 children are trafficked for sex each year. Between King Blvd. and Slauson Ave., there are almost a dozen elementary schools and churches.
Johns refer to the men that solicit in sex with the victims. They keep the business afloat. "Any man who sleeps with a minor of 17 years or under is a molester and a rapist," says Deborah Manns.
Manns is a reverend for Virtuous Women's Ministries, a small community church in South LA and works closely with a grass roots organization called Project Destiny. Project Destiny works with recovering sex trafficking victims and runaways between the ages of 12 and 17, but Manns says the girls recovered from the street are "sometimes younger depending on the situation."
Manns started her organization after driving from church one night and noticed a slew of young girls on the corner of Florence and Figueroa. She says, "Literally fifty girls were standing on the corners and it would look like they were having a party on the corner."
In addition to Figueroa, most girls are seen on the blade from 110th street down to 60th street, and from 29th and western to 54th and western on weekends- during evenings and early mornings.
She began researching the juvenile justice system after seeing so many young girls on the street and was compelled to help. She worked as a liaison for the Compton Superior court three years ago and found it odd that a 16-year old girl was being sentenced as an adult for a drug charge. The girl was charged for illegally transporting drugs, as a result of sex trafficking. Manns asked the girl why she committed the crime and was astonished by the girl's answer. "She said, I was doing it for my daddy. At the time I didn't realize that she wasn't talking about her father."
A daddy is a name that victims give their pimp. The pimp usually initiates the young victim by providing a shelter for the girls. Lieutenant Dawson has 22 years of the LAPD Human Trafficking Unit. He says, "A pimp will lure a child with food, clothes, attention, friendship, love, and a seemingly safe place to stay. After cultivating a relationship and engendering a false sense of trust with the child, the pimp will begin engaging the child in prostitution."
Deborah Manns also works for the Human Trafficking Unit of the LAPD and often conducts ride-alongs to investigate the issue and work to recover victims. "A lot of times we stop and talk to the girls. The unit focuses on finding if the girls are safe and see if they are ready to come off of the street, and see if they possibly want to rebuild their lives, but it's their chose," Manns says.
Of the three years that Deborah has been doing ride-alongs, she recalls 10 girls that have surrendered on the street. "97 percent of the girls say no. Most of the girls refuse to surrender because they have been manipulated or coerced. These young people are called victims because it is the introduction of the mind to things that minors are not old enough to process," Manns says.
This mental control often times keeps victims in bondage against their will, and the pimp uses it to his advantage, upon his initial meeting of the girl.
"I know of a girl who was scouted at a party. The guy paid her $700 to sleep with him, and she has been gone ever since."
Of course, there are different ways girls are trafficked, but for the pimp, the process is always easy. "A pimp can meet a group of young girls in a fast food restaurant, pay for their food and exchange numbers," Manns says. That means runaways, victims living on the street or wanderers are the perfect prey to be picked out by predators. But Manns has found that a lot of the girls on the street are recruited before they run away and don't necessarily come from broken homes, but are recruited at school, parties and social media sites.
The victims trafficked are enticed by the money and false comfort and compliments that the pimp provides. According to the LAPD, it estimated that over 300 kids run away run away each month.
The LAPD reports that pimps are both the driving force and destruction for girl victims on the street. They usually are skilled at manipulating child victims and maintaining control through a combination of deception, lies, feigned affection, threats and violence.
"It's one thing to sell your body as an object for sex, but most of these girls are being beaten and are treated badly in the process." Manns says, that this kind of emotional, physical, mental and psychological abuse is constant. "If they're beating them or talking bad to them, they still know how to turn it around and make that young girl feel loved." Manns continues to say "Sometimes these girls work 7 hours straight because they have a certain quota that they have to make." If they refuse to meet quota, they will be punished. That includes choking, beating or worse- planking.
Planking is a punishment that pimps enforce on their victims when they do not meet quota, or if they disobey an order or try to run away. In planking, pimps strip the girls of their clothes, place a bag over their heads and require them to lie in a planking position, sometimes for hours.
Pimps maintain their power by having control over the girls' self worth. Further intimidating the girls make them feel dependent and fearful of their lives, and pimps manipulate the victims into thinking that there is no better way to life.
"When I talk to these victims and ask about their situation, most of these girl admit to mistreatment but defend their pimps, who took them in when they had nobody else."
Aside from the strict rules and regulations imposed on each victim, their pimps brand them as their property with tattoos so as pimps know who to distinguish as their own.
But the pimp isn't privy to all of his workings of his business. That's what a bottom girl is for. The bottom girl is usually the pimp's first girl that he's ever had. She's been with him the longest and knows him the best and is the person the pimp looks to the most. That includes: dropping the girls off and reporting any issues. If something happens to the pimp, she runs the business in his absence. But the industry doesn't seem to be going anywhere, because it brings in a great deal of profit; and pimps are always steps ahead of law enforcement.
After all, the sex trafficking industry is estimated to be a $32 billion dollar industry, a number that increases each year. Deborah says, "The biggest thing we need to tackle is not allowing the predator to be a step ahead of us. We need to be a step ahead of them. The bottom line is kids are running away everyday and are falling prey."
Sex trafficking differs from prostitution. The main difference between prostitution: men and women are of legal age and give consent. Victims of sex trafficking do not. In the state of California it is illegal for an individual less than 18 years of age to consent to sexual intercourse of an adult. Under federal law sex trafficking of children by force, fraud or coercion are illegal.
The pimp's main role is to displace victims in the street and assign the young girls to have sex for money. His main talent is that he is elusive. "The industry is hard to crack down because it is so pervasive," one expert says. Individuals are sexually exploited on streets in hotels and some legitimate businesses. These areas are not solely based in South LA. Some victims can be sent to Hollywood, West Hollywood, Compton, Long Beach and parts of the valley. Nationally, sex trafficking is known to transport victims to areas such as the Midwest, South, East and other areas of the west as Las Vegas.
At Deborah Mann's Project Destiny facility she notices a strong turnover rate for recently rescued victims to return back to the streets. "Victims are being fooled into sex trafficking because there is a kinship there and they feel loved, and it's important for us to give these girls the kind of love they need."
Some girls are scared that they will be found and killed if they manage to escape.
The LAPD's Human Trafficking Unit maintains runaways and suggest victims a safe place to go if they are in need, to places such as Project Destiny. But a girl's decision to come off of the street is strictly voluntarily.
Still, victims of sex trafficking have been denied the right to freedom.