Related Links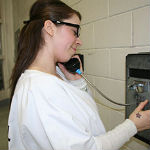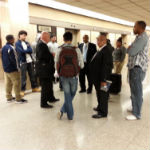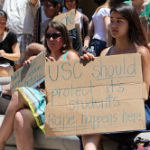 Reports Of USC's Sexual Assault And Alcohol Abuse Remain High
Neon Tommy attempted to nail down how often sexual assaults occur on USC's campus and found unresponsive departments, sealed data, old statistics and claims of "confidentiality" when asking for the number of sexual assaults that have been reported to all outlets over the past year.
By Brianna Sacks and Sara Newman
By Cassie Paton
One day before he was transferred to state prison, Brandon Spencer maintained his innocence and described his utter fear facing a 40-year sentence for his conviction in the USC Halloween shooting in 2012.
"I'd rather be dead than be where I am now," Spencer said in a jailhouse interview with Neon Tommy.
His hair was freshly buzzed, but his blue jail uniform was four days old. A loud voice from the intercom interrupted to announce there wouldn't be any new towels.
"I already am dead to the rest of the world."
The 21-year-old babyfaced inmate from Inglewood was convicted of four counts of attempted murder for unloading a gun at a party on USC campus, just two days before his birthday. Four people were injured, including a member of a rival gang. Someone in the same gang shot and wounded Spencer in 2011.
The bullet remains lodged in Spencer's spine. During the interview at Twin Towers Correctional Facility, Spencer pulled up his shirt to show the surgery scar. It's about 10 inches long and intersects the large tattoo on his chest of the Egyptian ankh, a symbol representing eternal life.
Spencer seemed insulted that anyone would believe he'd come to USC with a gun, let alone fire one.
"What kind of idiot would do that?" Spencer said. He said he didn't even want to go to the party that night, but his then-girlfriend, whom he hasn't seen or heard from since, dragged him out.
SEE ALSO: Victims Deny Seeing USC Halloween Shooting Suspect At Party
Before Los Angeles County Superior Court Judge Edmund W. Clarke Jr. sentenced Spencer on April 18, Spencer told the court: "I'm sorry for what happened, but I can't spend the rest of my life in prison."
When asked why he apologized in the courtroom, Spencer said: "When I said I was sorry, I meant that I was sorry that this happened to [the victims], not sorry I did it."
Jail has taken its toll on Spencer. He's lost weight, he said, and is on antidepressants. While his family and friends—many of whom packed the courtroom during his sentencing—continue to support him, Spencer finds it hard to keep the faith.
"The way things are in here, it's like they want you to snap," he said. "Another two months from now, I really think I could lose it."
Inside the county jail are convicted murderers and rapists—sources of intimidation for Spencer, who can't come to grips with his sentence. The outside world seems so far removed from where he is now. While Angelenos freely go on with mundane daily routines, Spencer counts the minutes, wishing he were lucky enough to be stuck in traffic.
"I hate watching TV now," he said. "When the news comes on saying, 'It's another sunny day in L.A.,' I just want to change the channel."
Being shot, Spencer said, was the worst thing he thought would ever happen to him. But his new reality is far worse. He wonders: "Is this the end for me?"
He's not sure he wants to know the answer.
"I hate going to sleep because I hate dreaming," he said. "I dream that I'm home, but I wake up and I'm here. This is like a bad dream I'll never wake up from."