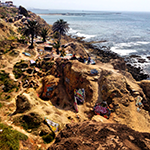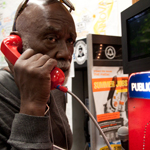 Ben Caldwell envisions a new Kaos Network for a new Leimert Park
Ben Caldwell, the creator of Kaos Network, says he is all set for Leimert Park's new renaissance. The filmmaker, community activist and documentarian who has been at Leimert for the last 30 years, plans to focus more on his first love - filmmaking - in the future. This is an in-depth profile of the man who is fondly called by many as "the father of Leimert Park".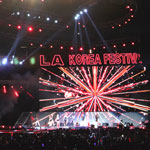 K-pop Craze in LA
Thanks in part to 2012′s international hit-"Gangnam Style" by Psy, Korean Pop music or "K-pop" is booming on the global music scene. A K-pop festival recently took place in Los Angeles at the LA Memorial Coliseum. The crowd of the festival was diverse with more non-Korean than in past years, suggesting that K-pop is booming in the global music scene.
View Top 10 States'After School Programs Most Affected By Sequestration Budget Cuts in a full screen map
Though the government has been cutting funding towards after school programming, people like Tom Earl are fighting to provide youth with creative, safe, and free alternatives. Click the above map to see the 10 states most affected by the sequestration budget cuts.